Our products
We supply wide range of products with a great selection of colours and designs.We offer high quality, competitive prices, extended durability and most importantly, adherence to deadlines!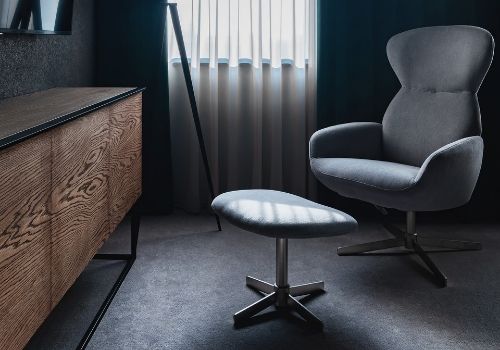 Hotel furniture
We manufacture furniture for modern hotel facilities, creating the highest quality solutions in line with current trends.
Our projects are created in conjunction with architectural office designs or from our proprietary proposals.
We provide a professional service with the ability to meet the most demanding projects for the investor.
We analyse the latest trends, we draw from many cultures around the world, we think outside the box, but of course we always value your vision.
The furniture designed and made by us is characterized by high functionality, which goes hand in hand with great design.
We are aware that it is the class and level of performance that are the most important aspects for the aesthetics of our products.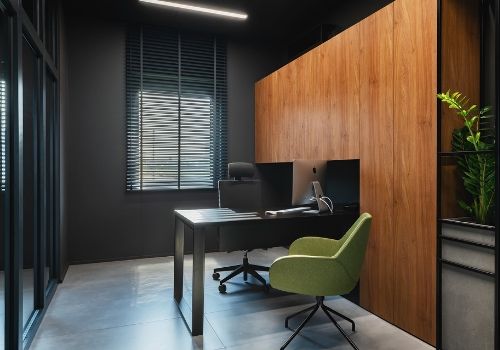 Office furniture
We guarantee our partners the development of modern and ergonomic office interiors and other public spaces with experience and creativity.
Our goal is to provide solutions that create an office space that inspires thinking, action and work.
We strive to make the furniture made by us stand out with great design whilst maintaining the highest quality, practicality and durability.
Our furniture also utilises carefully thought-out solutions and full attention to ergonomics at work in a specific office position.
Thanks to the latest technologies, we are able to create a space that we can adapt to your individual needs, also in terms of aesthetics.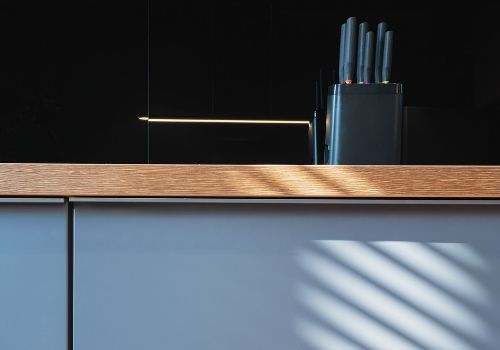 Lacquered fronts
We offer our clients lacquered furniture fronts made from the highest quality materials.
We offer various sizes, shapes and colours available in both RAL and NCS palettes.
The fronts we manufacture are distinguished by, amongst others, durability, easy cleaning and increased resistance to moisture, high temperatures, detergents etc.
Because of this, these products can be successfully used both in private rooms, as well as in public and office interiors, medical care facilities and many others.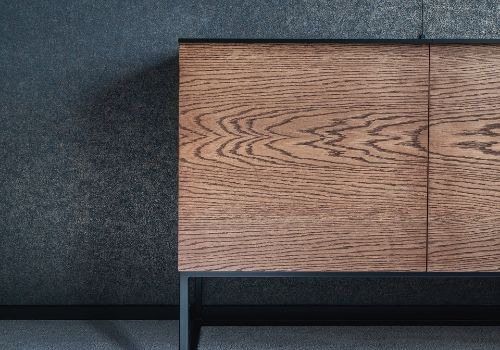 Veneered fronts
Veneered fronts are a great alternative to their counterparts made of solid wood, not differing in quality or functionality.
Their characteristic feature is a completely smooth surface, achievable due to the lack of stress problems that occur with solid wood.
In the production of our fronts we use only high-quality veneers selected and adhered.
Because of this, in addition to high quality, we are able to offer our clients various types of surface finishes - from matt to high gloss.
Veneered fronts are an elegant complement to prestigious solutions.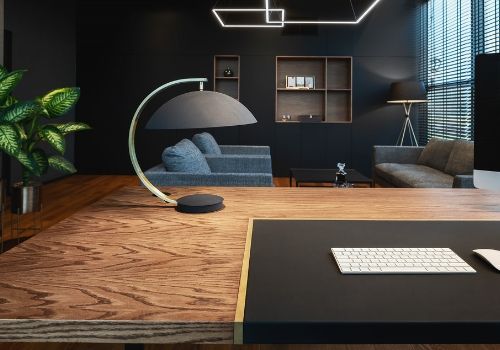 Fronts and inlaid furniture
In connection with the expectations of our most demanding customers, we can create fronts and furniture supplemented with details made of metals and precious metals.
These elements sometimes act as a handle, or in some cases they are only a subtle decoration.
To inlay varnished fronts as well as veneered fronts and furniture we use, among others, copper, brass, brushed steel, sintered quartz and stone.